Prisma Plus - LV Distribution and MCC Panels up to 4000A
Boxes, panels and compartments of various heights and widths with different IP values ​​(IP30 – IP55)
IEC 61439-2 Standard
Main features:
Wall mount boxes: System G

Package box 160A, Icw 10kA
Kit system up to 630A, Icw 25kA

Standing boxes on the roof: System P

Up to 4000A kit system, Icw 100kA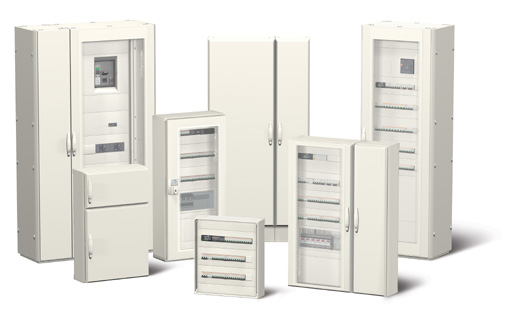 Advantages
Offer a functional product as a kit for more professionalism Simple, fast and upgradeable solutions that meet expectations excellently. Designed to the smallest detail. The box size varies depending on the switching element used. Device-specific mounting plates and front plates.
Solutions developed and tested by the manufacturer provide safety.
Applications
Prisma Plus is suitable for tertiary buildings and for distribution switchboards up to 4000A in the industry sector.