0-630A Modular Distribution Panels
Alpha Universal modular distribution panels have a wide range of options in different sizes up to 630A. Flexible in many different applications, it offers the right solutions for the needs of users.
Easy And Fast Installation
Thanks to the open side panels, Alpha Universal Modular Distribution Panels are ideal for quick and easy installation in side by side applications. The new curtain locks provide easy and quick movement without time for installation of the inner covers.
User Friendly Mounting Options
Alpha Universal Modular Distribution Panel has a flexible mounting structure. This flexible structure can be used with ALPHA 630 UNIVERSAL mounting kits. According to the requirement, the connection depths of 140mm or 250mm make the connections easily in the wiring areas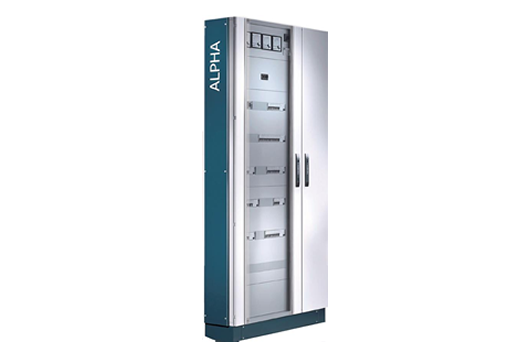 System
The modular design of the new Alpha distribution board system was created with Siemens experience, which has been in the distribution board industry for many years. This system is specially designed to meet the individual requirements of the installation of the distribution panel.
The new Alpha distribution panel system includes a wide range of distribution panels with removable inner covers, mounting kits and accessories for versatile use with IP43 and IP55 protection grades.